Our Products
"Technologies for Wellbeing and Weight-Loss"
We have been present on the domestic and international markets for over twenty years. We design and manufacture equipment for Wellbeing and Weight-Loss with a dedication, expertise and passion that only those that truly love what they do are capable of expressing.  
Research has always been our starting point and it is around totally scientific concepts that we develop the methodologies that have led to us becoming noticed and receiving the approval of Italy's national mass media. Ever scrupulous and mindful of the increasingly competent and changing needs of the fitness, weight-loss and beauty markets we develop our products using top-quality raw materials, ultimately succeeding in combining well the external appearance with content in the creation of wellness products.
"Thanks to the zeal and dedication of our researchers, we have, over the years, succeeded in putting together a new methodology that is capable of responding to even the most demanding of needs, creating equipment such as Vitalya, Lady B, Camylla and Thresy that, through the ingeniousness of their systems as well as taking up so little space, very quickly reward the user with wellbeing and energy together with a physical appearance that is well-toned and pleasing"
Vitalya, the Thresy bed, la Camylla Caise Longue and Lady B are today the ultimate expression of a commitment to research and development that proudly combine in the best possible way an inseparable equilibrium (that must always be present in applied science) with beauty and wellbeing.
News and Events on Wellbeing and Beauty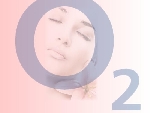 Hyperbaric oxygen is a very high quality cosmetic for a treatment that immediately provides turgor, elasticity and brightness to your skin.
DETAILS